Register to Watch Our VineConnect Webinar
This live webinar was recorded on October 14th, 2021. Topics covered include a complete overview of the VineConnect system, automated communications, client portal core features, some new feature release demos, and a Q&A session at the end.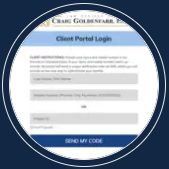 Your law firm clients will provide their name and mobile number to login, and our system matches the information provided to your Filevine project.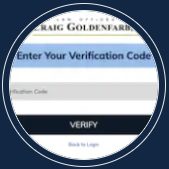 If the system finds a match, a 1-time code is sent to the client's mobile device as a 2-Factor Authentication (2FA) step. Any mismtaches are rejected by the system.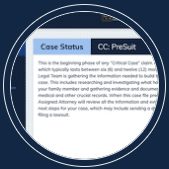 The client is granted access to the Client Portal, allowing them to browse the phases, timeline, receive critical messages, and see their legal team.
VINECONNECT CORE FEATURES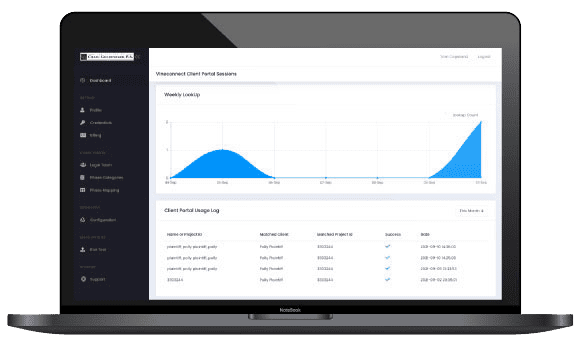 User Dashboard
See which clients are logging in and interacting with the Client Portal. Help them troubleshoot login issues.
1-Time Configuration
Config your setting just once, and let the power of VineConnect's integrations and automations do the rest of the work!
Subscription Billing
Fully integrated with leading payments provider Stripe, enjoy convenience, flexibility, and world-class security.
Legal Team Control
Overide or disable how VineConnect pulls your legal teams from Filevine to display to the client on the front-end Portal.
∞ Project Types
Configure an unlimited number of Project Types so your clients across various practice areas of your firm can access.
Fetch Case Phases
Truly unique to VineConnect is our ability to dynamically fetch your Filevine Project Phases without any manual intervention.
Rich Data Webhooks
If you use Zapier or Workado, you've undoubtedly run into data problems. We solved them with intelligent middleware!
Multi-GMB SUPPORT
Got multiple locations? VineConnect supports automated review request links for multiple Google My Business pages.
Helpful Support
We're constantly striving to make tools & feature that just work, reflected in our documentation & dedicated support.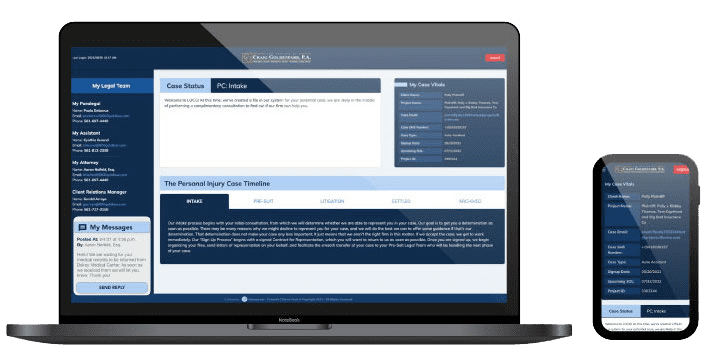 2FA Security
Secured by 2FA, Client Portal is accessed without the need to download an app or register accounts, which means higher adoption and usage by clients.
Case Timeline
The core of Client Portal's fully automated integration with Filevine is the Project Type Template timeline. Configure it just once for each project type your firm uses.
Integrated Phases
Client Portal automatically pulls the Filevine Project's phase on login, eliminating the need to update two apps. Now that's true Filevine integration.
Responsive Design
Client Portal is completely web-based, so of course it's 100% responsive and accessible from any device and any browser, at home or on the go.
Firm Branded
Keep it professional by branding Client Portal with your firm's logo. Impress your clients, create a "big firm" feel, and keep all the credit to yourself. You deserve it.
Legal Team & Vitals
Give your clients just the right amount of information they care about - like who their legal team is, important date and case vitals, and contact information.
Automated Texts
Let Client Portal notify your clients when something important has happened in their case, boosting retention and usage and eliminating the repetitive phone calls.
Alert Messages
Push high-level alert messages into Client Portal from Filevine when you need to get the client's attention and receive any replies comments - without leaving Filevine!
Team Feedback
Get rich, contextual client satisfaction feedback about your specific employees and the service they are providing - and respond quickly to issues when they arise.
Simple, Transparent
Pricing For Every Firm
Our pricing is primarily based on the number of active cases your firm has in house. All of our plans include dedicated installation support. For firms with more than 2,500 active cases, contact us for volume pricing options.
And The best part?
NO set-up fees!
NO cancellation fees!
NO contract!
Upgrade or downgrade your billing plan anytime
Note that you need not meet the minimum Active Case thresholds for upgrating to premium plans if you would like to take advantage of the features.



Self Install/Self Managed


Perfect for Growing Firms



1,200-2,200 Active Projects

Perfect for Scaling Firms



Support For Client End-Users
Not sure which plan is right?
Looking for a custom solution?
We can help.