Vinetegrate's Managed Services Plans (MS Plans) offers an affordable, simple solution for firms on Filevine to have their templates, docs, task flows, deadline chains, reports, Report Fusions, and other Filevine core components improved or maintained on a regular basis. Don't waste precious time trying to admin your Filevine system alone. Outsource the tedious work of building, supporting, and managing your environment to the team that defined what it means to Supercharge Filevine with Managed Services from Vinetegrate.
Plans are billed monthly with a minimum commitment of three (3) months. Cancel anytime. Requests for work product are made using a queuing system we provide your firm access to. If there are no requests for the month, we offer a suggested maintenance schedule we will follow to admin, audit, report, and consult on your system for improvement and efficiencies, as well as additional training for the staff. Requests are limited to Filevine's core components; support for third-party applications is not offered with our Managed Services Plans at this time.
Choose Your MS Plan Level
On-Demand: $750/month (5hrs)
Dedicated: $1,800/month (12hrs)
Full Time: $3,000/month (20hrs)
NOTE FOR CHECKOUT: Choose "Add to Cart" below to follow the checkout process for a $0.00 purchase price. You will receive an email from our team to complete your billing details separately.
Recommended Products & Services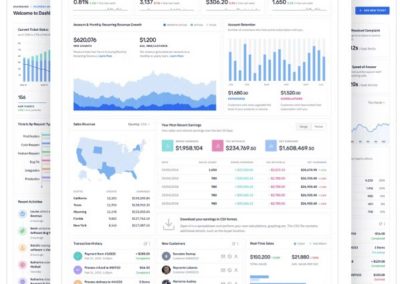 Reporting & Fusions
Reporting & Fusions make Filevine what it is. Leverage both with these Reporting materials!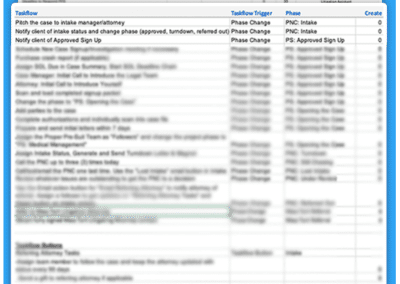 Taskflow Maps
Build the tasking system of your dreams with our Taskflow Maps for various legal practice areas.
How To Use Our Filevine Marketplace
Browse Offerings
Vinetegrate's Marketplate is full of various licensed products, services, subsriptions, and offerings to Supercharge your Filevine environment!
Make A Purchase
Marketplace is a fully enabled e-Commerce solution. Find your product or service, select configurations, and checkout with secure SSL payments.
Product Delivery
Depending on the product or service you've chosen, various methods of delivery may occur, including installation directly into your Filevine Org for you.
Come Back
At Vinetegrate, we're constantly innovating new products and services that enrich, extend, and enhance your Filevine environment and experience. Check back often!
GOT A GREAT FILEVINE PRODUCT OR SERVICE TO SELL?
Our marketplace is now OPEN for resellers and vendors of great Filevine materials like templates, docs, report fusions, tasks, maps, training materials, apps, and more! As a Marketplace vendor, you'll sell your materials in a licensed agreement that you retain copyright to through Vinetegrate for a flat 20% commission.