In 2017, Craig Goldenfarb's law firm knew it was time for a legal case management system upgrade. His Marketing Director, Tom Copeland, being a software whiz at heart, was tasked with researching options. The answer quickly became clear in Filevine®, with its robust reporting capabilities, intuitive and flexible admin and design tools, and a capable API for automation and integrations. Over the next three years, Tom and Craig built one of the most sophisticated installations anyone has ever seen.
Main Office - (561) 235-2851
275 Toney Penna Dr. Ste 8, Jupiter, FL 33458
In 2020, as the firm staff went remote in response to Covid-19, Tom noticed that no one had yet to solve the "client portal" issue – that is, the ability to give law firm clients simple access to what's happening in their case without the need for staff to log into yet another app, creating barriers to adoption and usage. He developed the beginnings of VineConnect® Client Portal, a truly integrated and automated standalone software, and in 2021, it became obvious that this tool could help thousands of other Filevine® users, and tens of thousands of clients.
At the same time, being closely connected to the Filevine user communities, Craig and Tom noticed that firms across the nation were struggling to onboard with Filevine®. Not only that, but firms that were on Filevine® and otherwise happy with the product nonetheless longed to do more with Filevine's API.
What makes Filevine® so powerful as a case management software is not wholly intuitive or simple for most law firms. Tom and Craig realized someone should develop scalable templates and processes for getting firms up and running on Filevine® faster, and scalable teams that can build custom integrations a la carte for firms who long to get more out of their Filevine® environments.
With that, Vinetegrate™ was born.
Our Vinetegrate™ software development service offers Filevine® users the opportunity to access a highly functional Filevine® experience. Vinetegrate™ develops, installs, and customizes our adaptive and proprietary Filevine® templates to enable seamless, turn-key web-based software applications for law practice and operational management.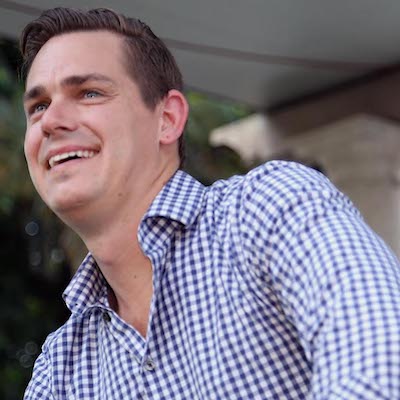 Tom Copeland
Tom is a software and front-end web developer, marketer, and visionary behind Vinetegrate. With more than fifteen years working in front end design, Vinetegrate is a predictable outlet for his creative drive and gift for building products & services that deliver value.
Tom runs the team that drives the work that makes Vinetegrate the easy choice for firms who are looking to maximize Filevine – from improving VineConnect's core features to architecting new templates for firms of any size and any practice area.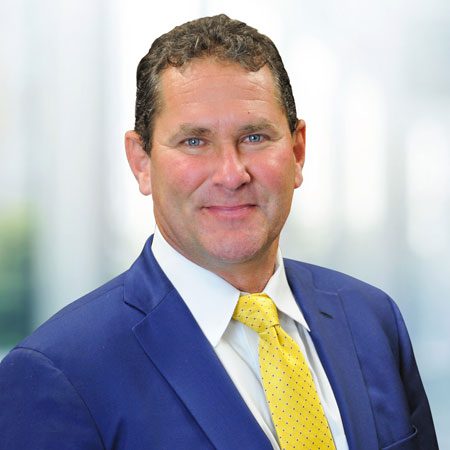 Craig Goldenfarb, Esq.
Craig is a partner and founder at Vinetegrate, and the Founder and CEO of the Law Offices of Craig Goldenfarb, P.A. in West Palm Beach, Florida, one of the region's largest personal injury firms for 20 years. The firm employs nearly 70 staff including 11 lawyers.
Craig credits the core software Filevine offers coupled with the work he and Tom have done together since 2018 to make his firm's Filevine environment one of the most efficient and comprehensive environments Filevine has seen any firm in the nation accomplish.
Managed Services
Suite Implementations
Alex Pyper – Sr. Project Manager
Shane Mann – Sr. Project Manager
Lisa Glass – Trainer
Andy Ladd – Project Manager
Buffy Hartung – Project Manager
Managed Services Plans
Andrew Oliverson – Sr. Project Manager
Jen Clement – Sr. Project Manager
Carrie Gordon, F.R.P. – Jr. Project Manager & Litigation Paralegal
Caleb Scoville – Trainer & Jr. Project Manager
Justin Busch – Jr. Project Manager
Data Ops & Migrations
Suite Implementations
Jack Setzer – Data Engineer
Cade Hill – Data Engineer
Lourdes DeLeon – Data Engineer
VineMigrator OPS
Joshua Sapp – Jr. Data Engineer
Products
Vinetegrate Products
Syd Connelly – Products Manager
Filevine Products
Lead Docket – Shane Mann, Andy Ladd
Periscope 2.0 – Cade Hill, Andy Ladd
Filevine Doc Assembly – Shane Mann
Demands.ai/Outlaw – George Hernandez, FRP
Put Your Filevine Knowledge to Work
We live, breathe, eat, and sleep Filevine®, and we love meeting new, talented people who do the same. Connect with our staff on LinkedIn or tell us about yourself and submit your resume to our HR Team using VineConnect® via the button below, and we'll reach out if we think you're a great fit. Once submitted, you can log into VineConnect® to view the status of your submission!
Certified, Proven, and Trusted by Filevine.
Vinetegrate is a Certified Implementations, Data Migration, and Products Partner. That means we've demonstrated the training and experience necessary to deliver a quality of products and services for clients operating within the Filevine ecosystem.