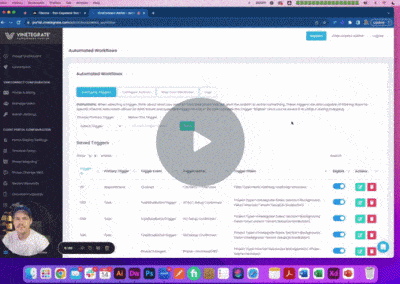 Creating an Automated Email from a Task Completion in Filevine
In this video, we are demonstrating how you can create an automated, standard email that sends to your client when a particular task in Filevine is completed.
How to Access Our Products
SIGN UP
All of our products are offered on a self-service model. Simply register using our quick, convenient signup forms. Request a demo anytime from our
Solutions Team
.
CONFIGURE BILLING
Our applications follow different billing models based on the product usage. All billing is configured and occurs monthly from within the app. Start today for free and cancel anytime.
GO TO WORK
Build automations with VineConnect®, import data to Filevine with VineMigrator™, and configure automatic interest calculations with VineCalc™. Support always included!