VineConnect Pushes Filevine to New Heights with v3.5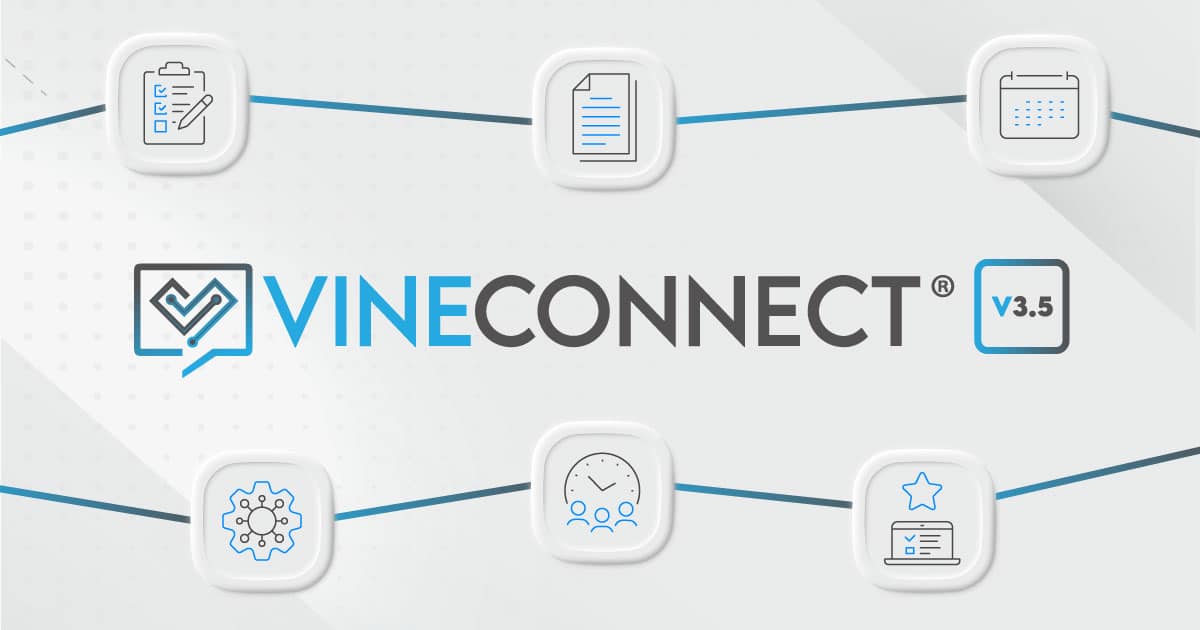 VineConnect® is proud to release some of the biggest upgrades to our platform for the first half of 2023 with version v3.5! The best client portal and automations tool specifically designed by Filevine users for Filevine users just got more powerful, more intuitive, and more automated.
Major Feature Upgrades for VineConnect® v3.5
Automated Workflows 2.0

– All new triggers and actions, including Mirrored Fields

Filevine Forms w Collections

– Now you can create Collection Section items with our custom forms mapped to any custom field in your Filevine template

Filevine Calendar

– Sync Filevine Project Calendar items to the Portal and allow your cleint to submit feedback directly to the project
Want to give one of these powerful new features a run? Sign up for a FREE 30-day trial of VineConnect today or schedule a one-on-one demo with us!
Automated Workflows 2.0
Automated Workflows 2.0 now gives you the power to automate even more work within Filevine and a new slate of preset triggers to build from. Take away the clicks, guesswork, and confusion that lurks throughout your Filevine environment.
| | |
| --- | --- |
| Triggers | Actions |
| Project Created – Now defined by project type template | Send SMS any Person Fields throughout the Project |
| Specific Filevine Form Submission | Email the Client with a simple drip campaign |
| Doc Uploads matching a specific upload scheme or document type | Mirror a Field Value from one Field to Another |
| SMS reply received on any VineConnect automated line | Shift Project Team members by user, role, primary, admin, or subscriber |
Create new triggers including a particular form fill, document upload, taskflows buttons, and new Projects based on Project Type.
Actions include Mirrored Fields, Dynamic Project Team assignments, and automated drip campaign emails to your clients.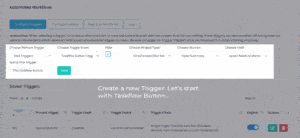 Filevine Forms
Filevine Forms allows you to create custom forms presented to your clients and prospects to collect any information, and sync it back to specific sections and custom data fields in your Filevine template.
Today's release now supports Collection Section data. Add any Collection Section fields, and your clients can create many items as they want – you can even collect data to create different Collection Sections in the same form!
| | |
| --- | --- |
| Practice Area | Collection Items |
| Personal Injury | Expenses, medical chronology, insurers information, parties |
| Family Law | Assets/Liabilities, chronological dates |
| Immigration Law | Pleadings |
Forget manual data entry – use Filevine Forms to have your prospects and clients sync the data back to the Filevine project for you.
Collection Sections Now Supported
Create custom forms delivered via your Client Portal that create Collection Section data within an existing Filevine Project, or create a Project on Form Submission!

Filevine Calendar
VineConnect now gives you the ability to sync Filevine Calendar entries from the project to the Client Portal, and, crucially, allows your clients to generate and send feedback following their appointments. Use the Project Calendar to relay important appointments, consultations, court appearences, and more!
You have several options for syncing Calendar appointment feedback back to Filevine.
| | |
| --- | --- |
| Feedback Sync | How It Works |
| Sync to Calendar Appointment | Feedback syncs as appended to the appointment notes in the Calendar entry itself with a timestamp |
| Create Collection Item | Feedback Notes will create a new item in any Collection Section you choose |
| Updated Existing Collection Item | Feedback will sync to a existing Collection Item the client can choose from as a populated list |
Calendar Appointments is also included as a preset Automated Workflows Trigger! Filter by appointment title or notes and map any of our powerful automated actions like send SMS/email to the client or a person field, create a task, or change Project Phase. The choice is yours!
Sync Calendar Feedback to Project
With VineConnect Calendar, you can collect valuable feedback and notes from your clients about their appointments and sync the data back to the Filevine Project as an update to the calendar entry, a new Collection Section item, or even update an existing Collection Section item.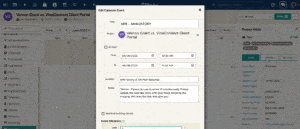 Admin User Interface (UI) Updates
We've consolidated some pages on the VineConnect admin to help make navigating the platform a little easier. Here's a few quick bullet points:
Admin Settings – We've consolidated all the administrative settings into one admin page, including Admin Email Notifications, SMS Deliery Settings, and a new admin setting for reply to email address, which affectes outbound email notifications to the client from Automated Workflows.
Client Portal Settings – We've consolidated all the Client Portal settings into one page, including Custom Vitals, Team Setup, Org Display Settings, Branding, and Project Naming Conventions.
Expanded Filters – Now you can quick search and filter on your Usage Dashboard by client name, success/failure login attempts, and "Type of Line" for all SMS response logs.
Our Support Center has been updated with all the above features!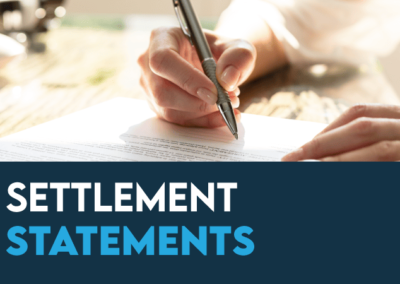 Settlement Statements are one of the most important processes a contingency law firm can formalize within Filevine. Here's 3 tips for doing it well.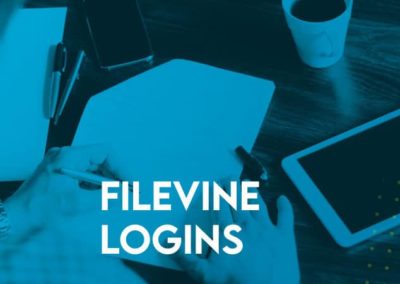 How to Log Into Filevine – Tips & Tricks
Looking for your Filevine login url? We'll show you how to access Filevine and offer some tricks to make logging in easier next time.