How to Log Into Filevine – Tips & Tricks
Looking to log in to your Filevine account quickly? This article is for you! We'll show you how to log into Filevine, and offer some handy pro tips for saving your URL login and frequently accessed pages in Filevine quickly within your browser.
Be sure to save your login URL as a browser bookmark
Browser bookmarks are a handy way to save your Filevine URLs, and other URLs and websites you use throughout your case management process for that matter. If you are using Google Chrome, as recommended by the team at Filevine for best performance, simply login to Filevine and click the little STAR icon in the right-hand corner of your URL bar:

You may want to save other common areas of Filevine to your bookmarks bar like Project Hub, Your Feed, Your Tasks, or a saved Report to start your day. Here's how to access each of them:
Access common Filevine pages as saved bookmarks. Simply click the link and SAVE!
Click the link but update the text "firmname" in the URL with your firm name! Once loaded, Simply click the STAR ICON and SAVE!
A little background on Filevine login protocols
When Filevine originally launched around 2015, all users logged into the same server platform located at https://app.filevine.com. As the populate case management software platform grew and added more firms and users over the years, that server environment began run out of space, bandwidth, and resources.
Fortunately, the Filevine engineering team are crack full stack developers. They recognized in around 2020 that they would need to launch a new environment to handle growth – one based on the concept of tenancy, rather than a shared server environment. Here's an analogy on the difference in this infrastructure shift: Instead of adding firms and users to one big bucket and continually having to replace that bucket with a bigger bucket each time it filled up, they began giving a small bucket to every new firm.
The result is that new users essentially get their own dedicated server and hosting resources so their install of Filevine is delivered quickly with less friction and latency. But that decision reverberated beyond just Filevine Core – it affects how the APIs are accessed, how data and docs migration is handled, and much more.
For end users, the change is simple enough: instead of logging into "app.filevine.com", firms launched on Filevine since 2020 now log in to their own instance denoted by a "tenant" sub-domain on "filevineapp.com", like: "myfirm.filevineapp.com", where the "myfirm" is a chosen custom name by the firm/customer.
This also affects the API usage. Instead of pinging the legacy endpoints at "api.filevine.io", new Filevine users will ping "myfirm.api.filevineapp.com" for their endpoints. More on the base URLs structures for Filevine API calls can be found on their support docs.
So, if you're looking for your Filevine login URL, just remember: "myfirm.filevineapp.com" if you launched recently, or "app.filevine.com" if you launched prior to 2020!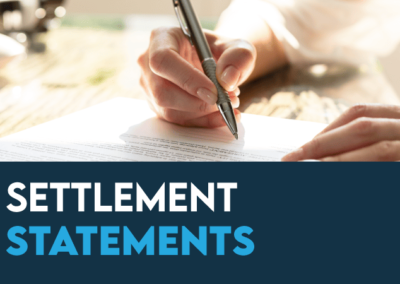 Settlement Statements are one of the most important processes a contingency law firm can formalize within Filevine. Here's 3 tips for doing it well.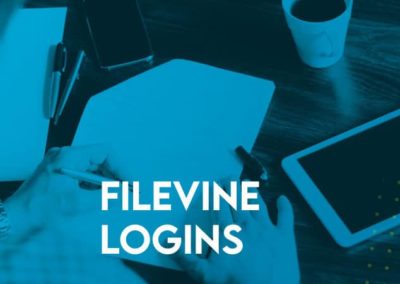 How to Log Into Filevine – Tips & Tricks
Looking for your Filevine login url? We'll show you how to access Filevine and offer some tricks to make logging in easier next time.