Does Filevine Have a Mobile App?


Filevine's Mobile Web Experience
Hey there, fellow Filevine enthusiasts! As a Solutions Specialist at Vinetegrate, I work with law firms on Filevine every day. One question I often hear is, "Does Filevine have a mobile app?"
The answer is no…but also yes!
While Filevine doesn't have a dedicated app on the App Store or Google Play Store, they do have a robust mobile web application that you can access anytime from any device, anywhere, at any time.
I'll also share a secret trick that allows you to access Filevine instantly from your mobile device's home screen.
Get ready to supercharge your Filevine experience!
The Web App Advantage 
You might be curious why Filevine chose a web app over a traditional mobile app. The secret lies in the undeniable advantages of web applications:
Hassle-free access: No downloads, no installations—web apps function in-browser, making life easier for you.
Seamless updates: Web apps update themselves automatically, so you're always ready to access your information in Filevine whenever you need to!
Universal compatibility: Access web apps on any device—mobile or desktop—via your favorite browser.
Memory and data conservation: Since web apps don't require installation, your device's memory and data stay intact.
Creating a Filevine Shortcut on Your Home Screen
Now that you're sold on web apps, let's get down to business: creating a Filevine icon on your mobile device's home screen for lightning-fast access!
For iPhone users:
1. Open Safari and head to the login screen for Filevine. If you are a long-time Filevine user, it's probably https://app.filevine.com. If you are a newer user from around 2021 on, you will log into a custom domain like [yourfirm].filevineapp.com. We wrote a blog post on why Filevine has custom domain logins here.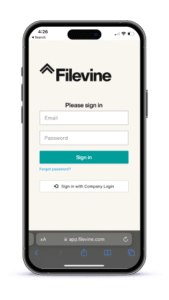 2. Tap the Share button in the menu bar (it looks like a box with an arrow pointing up).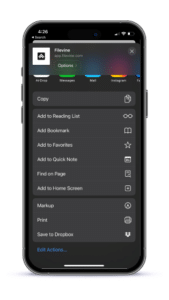 3. Scroll through the list of options and select "Add to Home Screen."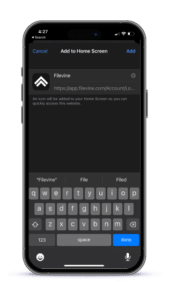 4. If "Add to Home Screen" isn't visible, simply scroll to the bottom, tap "Edit Actions," and add it to the list.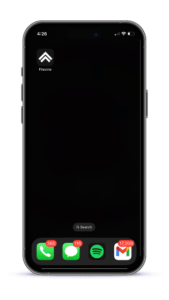 Voila! Your Filevine icon will appear on the iOS device's home screen where you added it.
For Android users:
1. Launch Chrome and navigate to https://app.filevine.com/.
2. Tap the menu icon (the 3 vertical dots in the top right corner).
3. Select "Add to Homescreen."
4. Choose a name for your Filevine website shortcut, and Chrome will add it to your home screen.
The Best of Both Worlds: Mobile and Web
There you have it, Filevine fans! In just a few easy steps, you can create a shortcut for instant access to Filevine on your mobile device—no App Store or Google Play Store app required – and enjoy the best of both worlds that the convenience of a mobile app icon paired with Filevine's web application at once.
Don't forget to share this insider tip with your fellow Filevine users, and if you need any help getting the most out of Filevine, remember that we at Vinetegrate are always here to help!
Reach us at hello@vinetegrate.com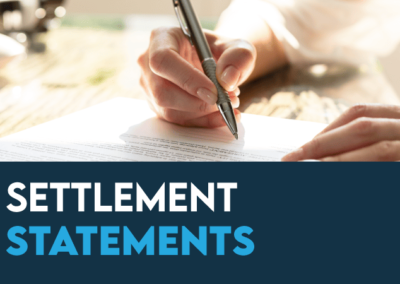 Settlement Statements are one of the most important processes a contingency law firm can formalize within Filevine. Here's 3 tips for doing it well.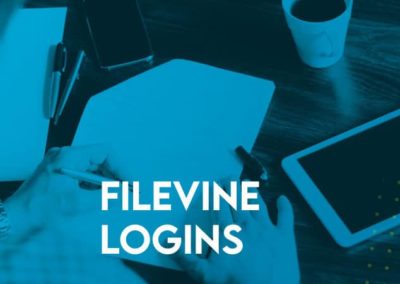 How to Log Into Filevine – Tips & Tricks
Looking for your Filevine login url? We'll show you how to access Filevine and offer some tricks to make logging in easier next time.