A Better Way to Automate Doc Uploads and Syncing for Filevine

If you've been looking for a better way to request and receive documents and files from your clients, and have those docs automatically sync to the client's Filevine project, then you're in the right place!
Today, we released Document Uploads as a core feature of VineConnect Client Portal. With Doc Uploads, you can:
Define exactly what you want your clients to upload or share with you, and when
Collect unlimited numbers documents, including Word, PDF, images, and videos
Configure VineConnect to sync uploaded documents to specific template fields
Dynamically hashtag doc uploads
Create unlimited actions based on a document upload with Automated Workflows, another core VineConnect module
Applications for Doc Uploads Syncing with Filevine
The application and practicality of Doc Uploads and syncing back to Filevine are untold for almost any legal practice area or business utilizing Filevine as a project management solution. By requesting and reminding your clients to share specific docs with your firm, you can automate what is often a meticulous back-and-forth email chase game. You manually email the client a request for a document, they reply with questions, you answer, they reply but don't attach anything, you have to reply back asking for the attachment…on and on and on, for dozens or hundreds of clients.
Why not automate it?
Many of VineConnect most powerful features can be used to streamline this process:
Use Mass Text to make a request to collect a specific document from all of your clients at once
Use Phase Change SMS to request specific document(s) automatically by text when a particular phase changes
Use our secure, 2-way Team Messages to request specific documents for specific clients
Use Banner Messaging to broadcast document upload requests for each client as the log in to Client Portal
Use Automated Workflows to perform dozens of actions when a doc is uploaded via Client Portal
Syncing Uploaded Docs to the Filevine Project
Once the file or document is uploaded, you can tell VineConnect exactly how you want the app to handle the uploaded doc automatically. You can sync documents to specific sections, fields, and you can even create collection items based on specific docs being uploaded.
In sum, Document Uploads are a core feature of VineConnect that make the requesting, collection, and project syncing of uploaded docs incredibly simple, efficient, and most importantly, automated.
Create an account with VineConnect Client Portal today and enjoy a FREE 30-day trial and FREE implementation support and guidance with absolutely no obligation! There's nothing to lose, and everything to gain with VineConnect!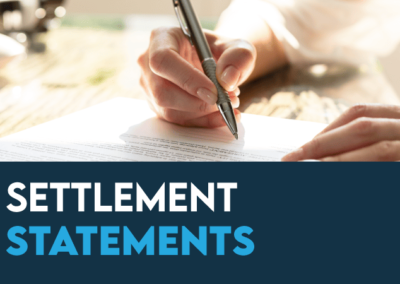 Settlement Statements are one of the most important processes a contingency law firm can formalize within Filevine. Here's 3 tips for doing it well.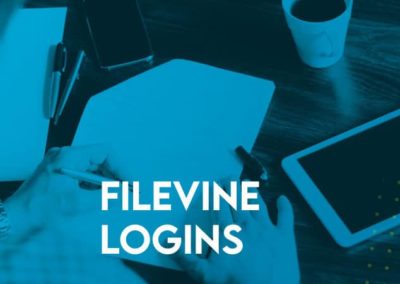 How to Log Into Filevine – Tips & Tricks
Looking for your Filevine login url? We'll show you how to access Filevine and offer some tricks to make logging in easier next time.