Full Suite™ is Vinetegrate's flagship product and service for getting firms up and running on Filevine faster, better, and with more confidence than ever before. Full Suite™ includes a well-built and comprehensive Project Type Template, a library of standard Doc Gens including letters, forms, emails, and pleadings, a standard Taskflow configuration and map, deadline chains, Filevine Reports, and Report Fusion templates.
Currently offered as a solution for various legal services and professional services and businesses operating on Filevine. Full Suite™ is designed as a simple project type template solution that can be licensed with or without setup, installation, and configuration support.
Recommended Products & Services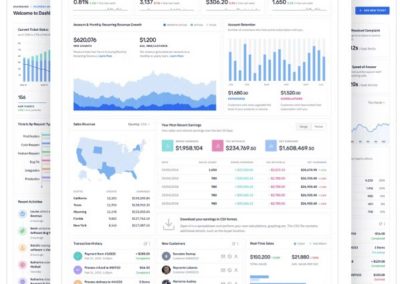 Reporting & Fusions
Reporting & Fusions make Filevine what it is. Leverage both with these Reporting materials!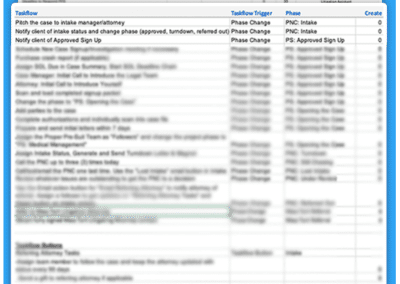 Taskflow Maps
Build the tasking system of your dreams with our Taskflow Maps for various legal practice areas.
How To Use Our Filevine Marketplace
Browse Offerings
Vinetegrate's Marketplate is full of various licensed products, services, subsriptions, and offerings to Supercharge your Filevine environment!
Make A Purchase
Marketplace is a fully enabled e-Commerce solution. Find your product or service, select configurations, and checkout with secure SSL payments.
Product Delivery
Depending on the product or service you've chosen, various methods of delivery may occur, including installation directly into your Filevine Org for you.
Come Back
At Vinetegrate, we're constantly innovating new products and services that enrich, extend, and enhance your Filevine environment and experience. Check back often!
GOT A GREAT FILEVINE PRODUCT OR SERVICE TO SELL?
Our marketplace is now OPEN for resellers and vendors of great Filevine materials like templates, docs, report fusions, tasks, maps, training materials, apps, and more! As a Marketplace vendor, you'll sell your materials in a licensed agreement that you retain copyright to through Vinetegrate for a flat 20% commission.