Automate Filevine with Workflows by VineConnect

If you could automate anything in Filevine, what would you do? What more could your team accomplish with less clicks within Filevine? What efficiency and productivity issues could you solve?
With VineConnect's biggest addition to date, Automated Workflows, you can now start to think about automating Filevine with complete flexibility and ease with zero programming or coding skills required.
Workflows allows you to choose preset triggers and preset actions and logically map them together to create a Workflow. It's that simple!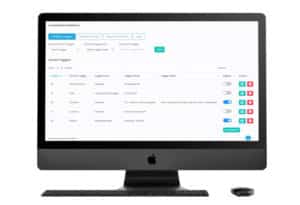 Why is Workflows important for power Filevine users?
For any Filevine power users who have toyed around with Zapier or Workato, you know that both platforms have their obvious issues and limitations when it comes to Filevine integration.
For Zapier, the issues are practical and functional. The available actions offered by the Filevine Zap are limited with the most useful probably being "update a section" or "create a collection item". Creating tasks, completing tasks, assigning teams, sending automated SMS messages…any of these action aren't available unless you start connecting and paying for additional Zap integrations and assets to perform these actions for you.
Workato, on the other hand, is incredibly powerful – but you'll need an undergraduate degree in programming to do it yourself. And even then, the time and effort to develop, test, and monitor basic workflows and actions within Workato is just about a full time job.
With VineConnect, setting up your first workflow takes minutes. That's because we've predefined the triggers and actions that are available to you. All you need to do is map a trigger to an action, test, save, and toggle the workflow live.
What you can automate with VineConnect Workflows
Here's a sample (not comprehensive) list of the available pre-set Triggers offered by Workflows by VineConnect:
| | | |
| --- | --- | --- |
| Primary Trigger | Trigger Events | Available Filters |
| Project Triggers | Created, Phase Changed, Project Hashtag Added | By Phase or by Hashtag |
| Contact Records | Created, Updated | By Person Type |
| Task Triggers | Created, Completed, Taskflow Button Activated | Task Assigned to Specific User, Task Completed by Specific User, Task Contains Hashtag, Task is Auto-Generated, Specific Taskflow Button from Any Project Type Template |
| Collection Items | Created | Select Any Collections Section from Any Project Type Template |
And here's a sample list (not comprehensive) of available preset Actions you can map to your Triggers:
| | |
| --- | --- |
| Action | Definitions |
| Send SMS Message to Client | Body of Text Message |
| Add Client to Blacklist | – |
| Create a Note on Project | Body of Note |
| Create a Task on Project | Body of Task and Assigned User |
| Send Admin Notification Email | Body of Email |
| Add Project Hashtag | #Hashtag |
In the future, we'll be bringing many more Triggers & Actions to VineConnect Workflows, including task deletions, task re-assignments, team assignments, project phase changes, and so much more!
VineConnect's Workflows is LIVE now for all VineConnect users! Not a subscriber yet? Register for free with a 30-day today! No long-term contracts with implementation and support included.
If you could automate anything in Filevine, what would it be? Let us know in the comments below!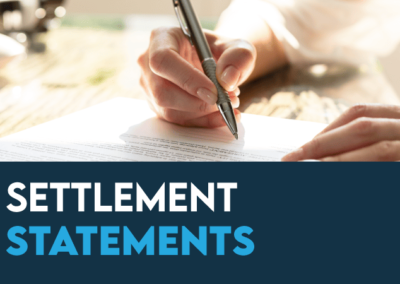 Settlement Statements are one of the most important processes a contingency law firm can formalize within Filevine. Here's 3 tips for doing it well.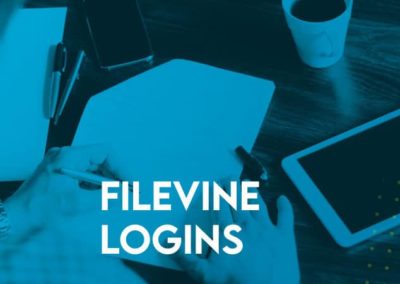 How to Log Into Filevine – Tips & Tricks
Looking for your Filevine login url? We'll show you how to access Filevine and offer some tricks to make logging in easier next time.